As anyone who has tried to use DigiHUD's HUD mode in the day will confirm, it's not really usable because it get's washed out to the point where it becomes invisible. Add to this the slight double image caused by the laminated glass and it's a non-starter.
In order to work well in the day, commercially available HUD units have particularly bright displays (generally brighter than smartphone or tablet screens) and also a piece of slightly reflective film which is stuck to the inside of the windscreen. The film removes the double image and also allows the display to be seen in bright light.
Recently I picked up a piece of film from that popular Internet auction site to see if it improves DigiHUD's HUD experience.
Here it is in the day.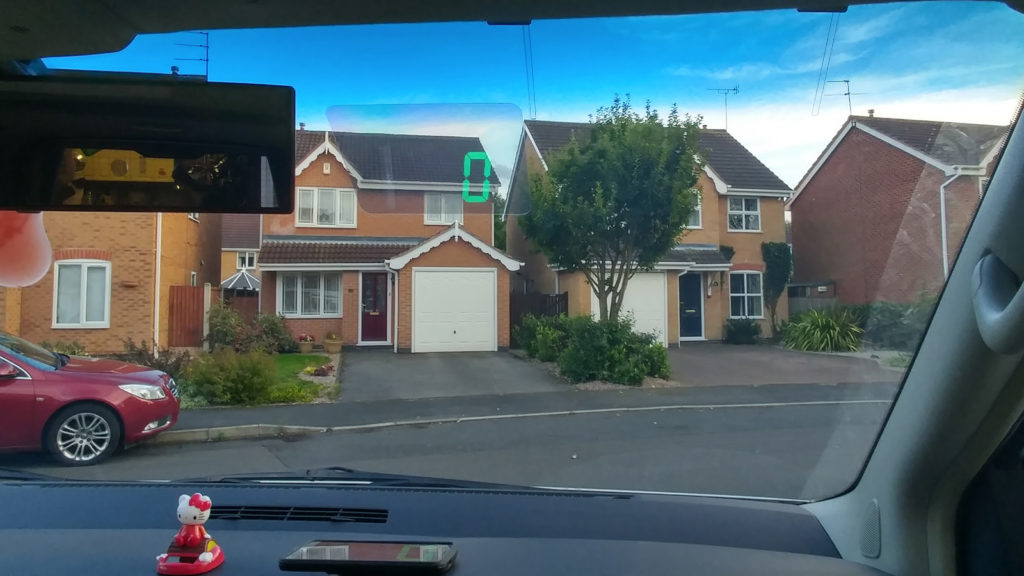 I've attached it up high on the screen because the rake of the glass would mean the film was a bit too much in my line of sight for comfort. I will at some point 3D-Print a holder for my phone to sit on the dashboard.
So for a few pounds it makes a world of difference to using HUD mode in the day.